NEW
---
Blogging
I have started a blog!  Mostly to update you on my art (and motivate me to complete new art), partially to document cooking and baking successes with my husband Peter, and partially to share our travel photography.  Head on over to see our first posts, and leave a comment for us now and then!
---
2016 International Biscuit Festival Solo Show
I will be opening a First Friday solo exhibit at Bliss Home in Market Square on May 6th, and every piece of art relates to BISCUITS!  Stop by and see me from 6-9 that evening, or if you miss that opportunity, the show will be hanging the remainder of the month.
Biscuit Holder © 2016
---
The Nicene Creed (print)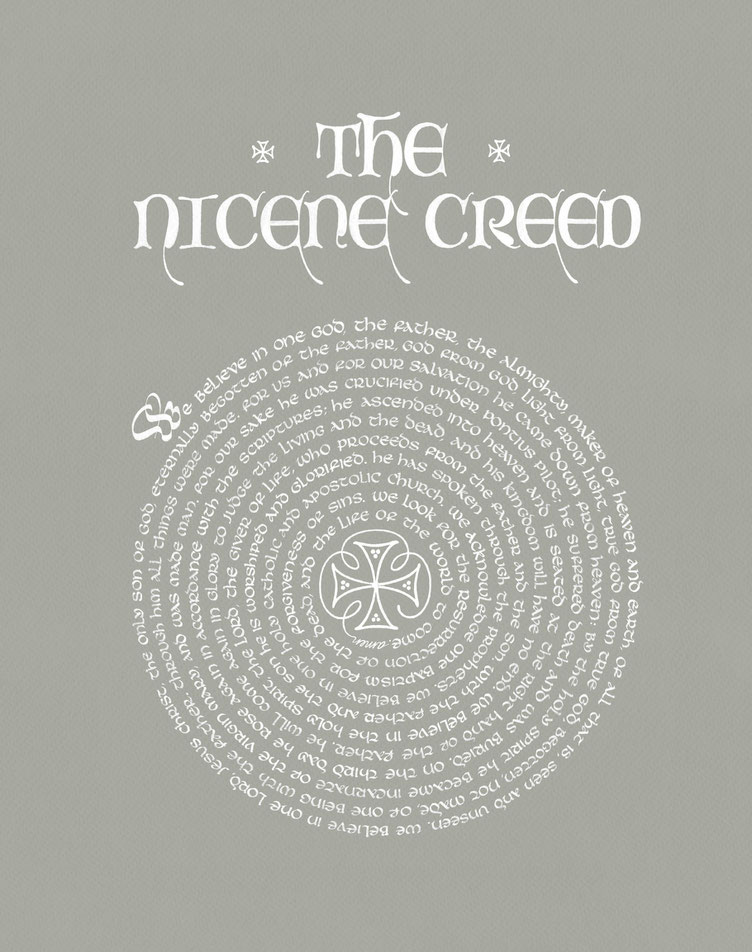 I created this piece of calligraphy for my current church Old North Abbey, an Anglican church plant in Knoxville.  High quality archival signed prints are available upon request.
---
International Biscuit Festival 2015 Biscuit Art Exhibition Merit Award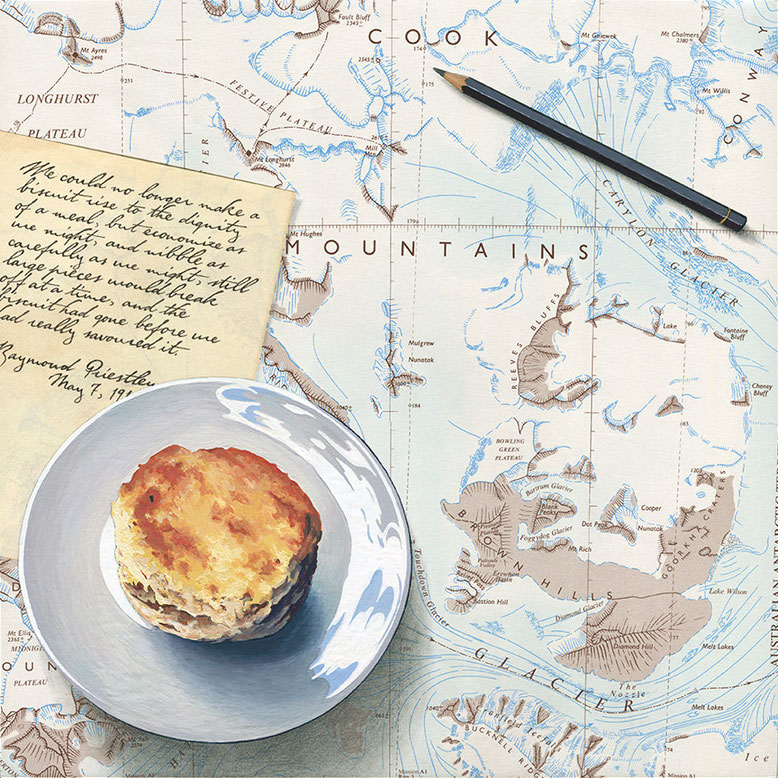 ---
2015 Graceful Envelope Contest "Best in Show"!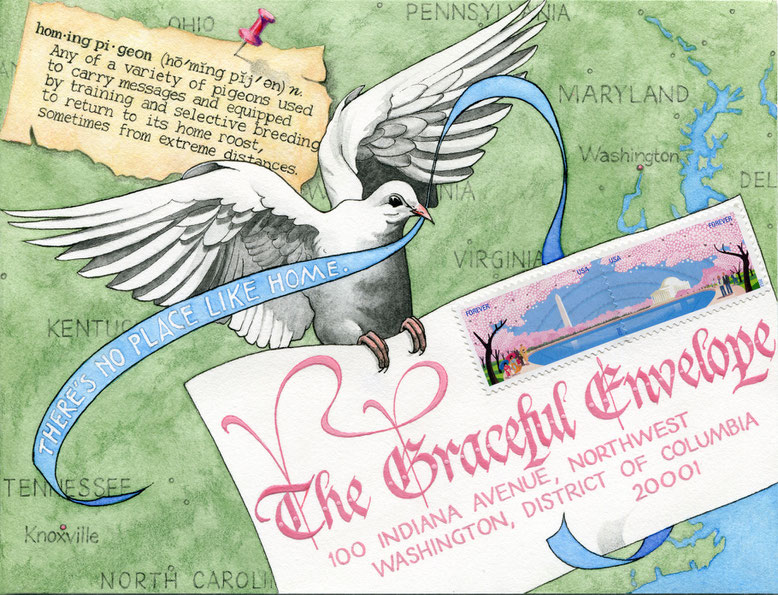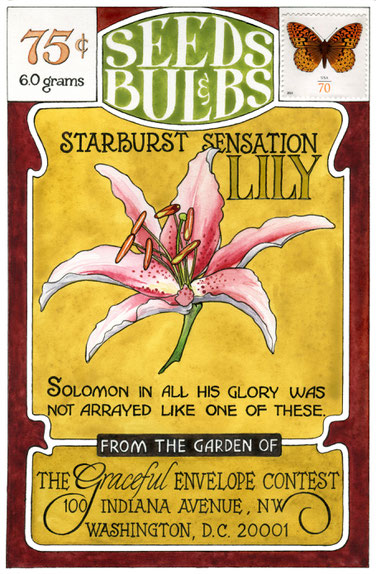 I first heard about the Graceful Envelope Contest in December of 2012 and entered the envelope below the following March. I was startled and pleased to be chosen as one of ten winners from hundreds of entries across the nation and even more surprised to join those ranks a second year in a row with my 2014 entry. In 2015 I've been chosen "Best in Show." You may view this year's other winning images here; the actual envelopes are on display in the lobby of the National Association of Letter Carriers in Washington, D. C., through June 2016. Further entries and contest info here.  I would love to hear from anyone able to see these in person!

(watercolor, gouache, pencil, and ink on Fabriano Artistico paper)
---
Scribes of Hope II (CIVA) | First Baptist Church Greensboro, North Carolina | October 1-29, 2015
My piece For His Love Endures Forever was accepted into Scribes of Hope II, a traveling exhibit organized by Christians in the Visual Arts (CIVA), and continues to be displayed at locations around the country two years later. According to the website:
"All three Abrahamic faiths emphasize the importance of the written word. Following the work of its original authors, generations of scribes faithfully transcribed these words on parchment and paper and honored the text by illuminating it. For today's calligraphers there exists a tension between traditional commitments to create work that is legible and a more contemporary view that emphasizes expressing the spirit of the text. Scribes of Hope II embraces this tension. This exhibit features 31 works across a wide range of approaches including: traditional lettering and illumination; artist books and letterpress work showcasing fresh directions in calligraphic design; and letters created by hand and then scanned in the computer for further alteration.
CIVA is grateful to internationally known calligrapher Timothy Botts for curating this exhibit and also grateful to Mr. and Mrs. Howard and Corrinne Russell for their generous gift in support of this exhibit."
---
www.PoultryShowCentral.com
www.PoultryHealthCentral.com
One of my newest rabbit trails in art was painting a rooster (from life and photos) and redesigning a logo and two website banners for friends in Pennsylvania who raise show chickens. I think it was Caspian who patiently stood on the dining room table while I drew him, posed for photos, and created very little mess or noise considering how long we had him inside. For more on showing chickens, keeping them in good health, or to see Caspian's portrait gaining national attention, please click the images below.